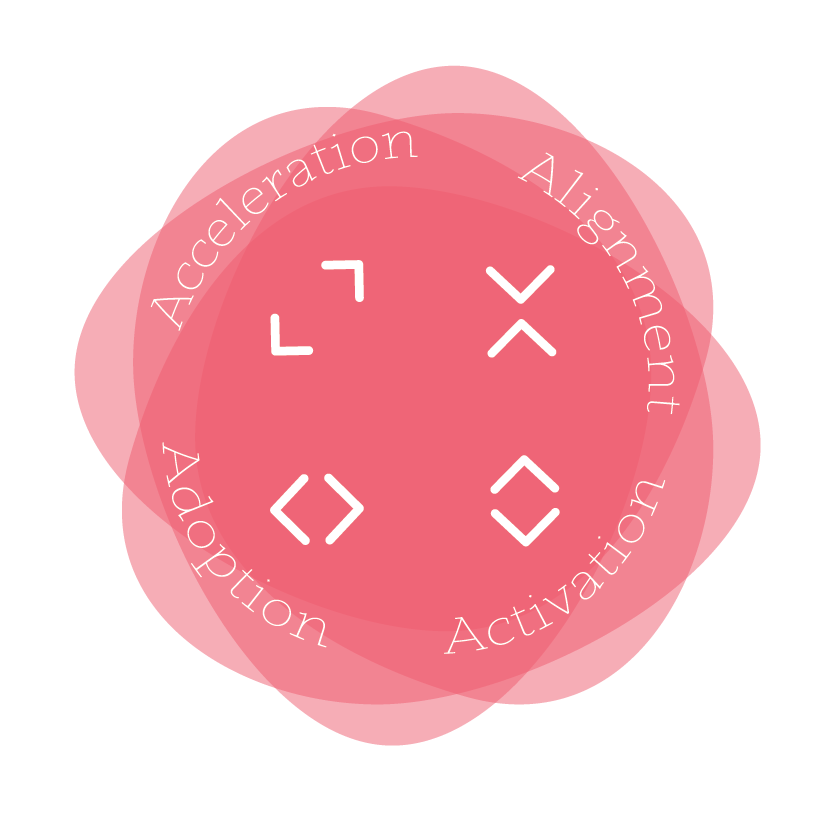 Vodelio is a Visual Modelling Studio that helps you design and engage around your projects and strategy.
We are convinced that the following 4 elements are essentials for teams to successfully execute their strategic ambition:  
Alignment
x
 Activation
x
 Adoption
x
Acceleration. 
The quest is yours. This is our raison d'être. 

Alignment is reached when all members of the team work in sync to accomplish a common purpose. I
t's the beginning of change journey, not the end. Facilitating alignment requires an appropriate methodology.
Any new project, change, asks to activate all the stakeholders around a clear image of the goal and the defined strategy. Modeling it is an essential step to ensure a real shared vision, a common language and a strong commitment.
The adoption of any change implies the acceptance and the integration of new ways of working, news skills and new habits. The deployment will go through an impacting storytelling and will be based on the application of a rigorous methodology that activates all the levers of change.
Even if vigorously launched, a change project can only reach its goal when new habits are anchored, measured and re-evaluated iteratively. Creating effective and readable and measurable OKR models is essential to fully embed new habits in the day to day operations and reach results.